Consistently Over-Serving!!
This is not your usual 'about us' page
Not so much US, US, US, as YOU, YOU, YOU, (ok, there is a little bit about us in it)
CONSISTENTLY TRYING TO MAKE YOU HAPPY!!
Ok, that is quite a statement.
Let me qualify it by saying that we will try to make you happy in your
dealings with us.
I cannot speak for how happy or otherwise you might be with your local Starbucks or Cable Company.
What I can guarantee you is that....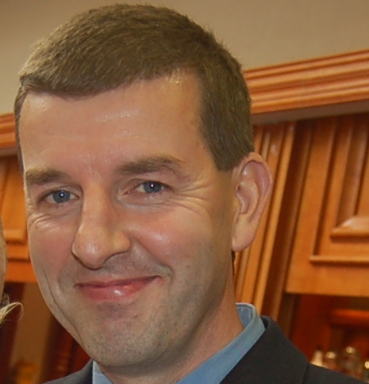 You will
get a reply
to any emails you send us.
You will get any product you order delivered and
exceeding
your expectations.
You will be
treated like an actual human person
if things go wrong.
Michael Green
here, Owner and Director of this Website. Thanks for visiting our 'about us' page - we really didn't want it to be about us and more about
what we can do for YOU.
I guess we really should tell you that we have
been in business on the web since 1998
(so we will be here if you need to contact us), are
based in Dublin in Ireland
(the very edge of Europe - we are not sure if they still want us anymore), have
shipped all over the world
(even to your country!) and are constantly
trying
to be better (isn't everyone?) - but that would be just the usual ecommerce online gift shop blah blah. We want to be different - we want to actually
DO WHAT YOU EXPECT AND WANT US TO DO.
I am probably just like you - I really hate it when.....
the stuff I order
fails
to turn up,
or is a big
disappointment
or is
near-impossible
to return
or
must be returned
with 15 minutes of the parcel being opened or else the opportunity is lost or when I email a website and
never ever get a reply
(happens all the time - I tried to buy a pair of work-boots from a very big online store here in Ireland and failed to get any kind of a response from 3 different parts of their website.
All I wanted to know was if they offered half-sizes for their boots - no reply. Obviously too difficult to find out. I called them and got the 'press 1 for accounts, press 2 for sales, press 3 if you want to hear our latest telephone answering jingle' merry-go-round of hell..... I actually did leave a message in the end - no response. It looks like I won't be doing any work in the garden this year, unless this huge company actually does what it is
WE INTEND TO DO FOR YOU
- communicate, deliver, and respond to the customer (that's you).
Ok, its
Social Proof
time. People are very busy these days so I am sure you agree that it is really extra-gratifying when a customer takes the time to let you know what a great job you are doing. Here are a few of the hundreds of testimonials we have received from all over the world... (we're blushing!)    
" You are a rare and wonderful find on the internet. "
Cheri Clark, Frisco, Texas, USA

" extremely pleased with the craftsmanship and detail
Gary O'Riain Gulgong, NSW, Australia, 5th May 2015    
" My grandfather's eyes were filled with tears. He was very happy indeed! "
Elizabeth Rinaca of Scottsville, Virginia, USA, March 13th, 2008.


" Your workmanship is superb "
Joyce Bedford of Chapel Hill, NC, USA, 24th May 2015    
" First my son built a small Irish Pub.... magnificent... quality products "
John Bradley, Quebuec, Canada, 16th May, 2012.
So there you have it.
Sorry if you were expecting a more corporate-speak 'about us' page but we just don't have it in us.
If you need any help concerning our quest to make you happy,
or if I can be of any assistance to you please call me at
++353 1 2893860
(from USA dial
011 353 1 2893860
)
or you can also
email me
Until then,
Best wishes from Ireland,
Michael