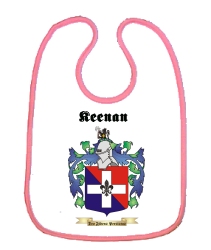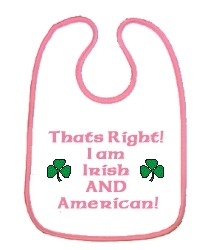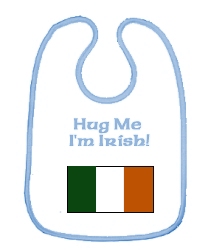 Family Crest Baby Bibs! Only US$24.99 for 2. Offered with a nice smooth 100% polyester washable material on the front. Edged with either Blue or Pink.


Free Worldwide Delivery! For a limited time we are offering no added delivery costs whatsoever. Usual delivery time is 7 to 14 days. Faster Delivery Options.


Secure Ordering. Our Site uses secure SSL ordering to process credit card details so your details are safe and sound when ordering your gifts from Ireland.


Include a Gift Card! Our order form allows you to select a gift card (Happy Birthday, Happy Christmas, Thanks, etc.) and to add your personal message which we will include with your order!

Pack of 2 Baby Bibs - US$24.99



Special offer - Pack of 5 Baby Bibs - US$49.99