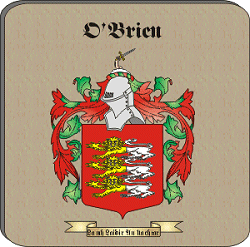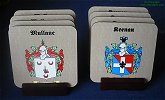 Coasters with your Family Crest A great gift when visiting friends or relatives for a dinner party or get-together. Size 9cm * 9cm, durable waterproof surface. Tablemats are 20cm * 26 cm.


Free Worldwide Delivery! For a limited time we are offering no added delivery costs whatsoever. Usual delivery time is 7 to 14 days. Faster Delivery Options.


Secure Ordering. Our Site uses secure SSL ordering to process credit card details so your details are safe and sound when ordering your Family Crest Table Coaster or Tablemat.


Include a Gift Card! Our order form allows you to select a gift card (Happy Birthday, Happy Christmas, Thanks, etc.) and to add your personal message which we will include with your order!